 Catastrophic Haemorrhage Control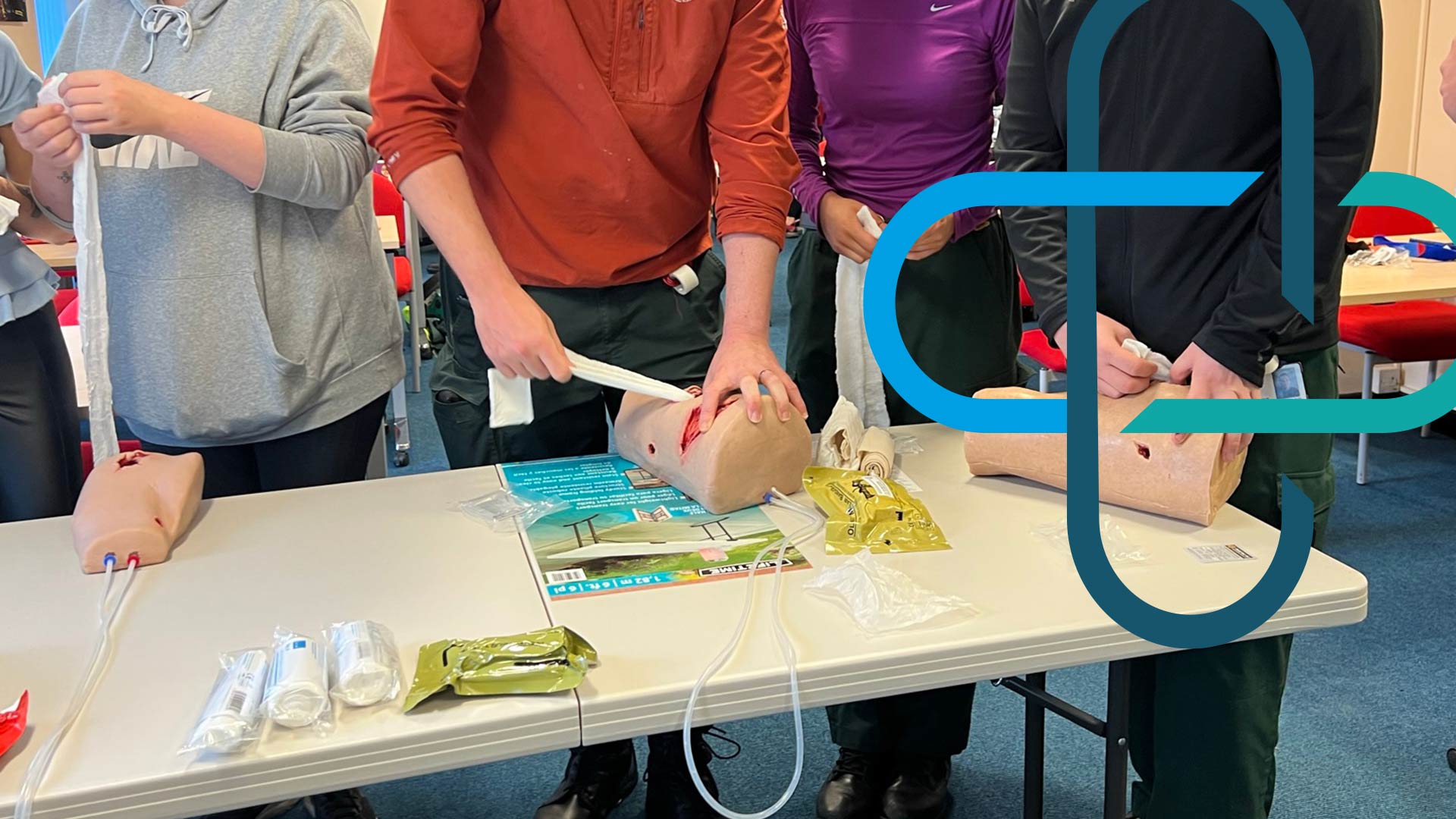 Master Catastrophic Haemorrhage Control in Just 3 Hours!
Join our hands-on Catastrophic Haemorrhage Control Course and become a lifesaving expert in managing major bleeding incidents. This immersive 3-hour training will equip you with vital skills through real-life simulated experiences.
What You'll Learn: Focus on the effective management and control of major haemorrhage. Gain hands-on experience in a dynamic and realistic training setting.
Who Should Attend?
First Aiders: Enhance your life-saving capabilities and be ready for critical situations.
FREC3 & 4: Strengthen your prehospital medical expertise with advanced haemorrhage control techniques.
Frontline Medical Professionals: Elevate your skills and be at the forefront of emergency care.
Don't miss this opportunity to make a difference when it matters most. Book now and be prepared to handle life's most challenging moments with confidence!
Secure Your Spot: Limited seats available for this crucial training. Reserve your place now to embark on this transformative learning journey.
Here's what you'll master during this transformative training:
🩸 Assessing and Identifying Catastrophic Haemorrhage: Develop the critical ability to recognize and respond to major bleeding incidents swiftly.
🩸 Estimating Blood Loss: Acquire the skills to gauge blood loss accurately, enabling timely and effective intervention.
🩸 Basic Human Anatomy: Understand the anatomical structures crucial for precise haemorrhage control.
🩸 Tourniquet Use and Correct Application: Learn the proper application of tourniquets to halt bleeding efficiently and prevent further harm.
🩸 Haemostatic and Non-Haemostatic Agents and Wound Packing: Familiarize yourself with various agents and techniques to control haemorrhage effectively.
🩸 Different Bandages and Dressings: Explore diverse bandages and dressings for optimal wound care.
🩸 Information Taking: Master the art of gathering essential information to ensure accurate and efficient intervention.
🩸 Handing Over to Higher Level of Care: Learn seamless handover procedures to ensure continuity of care.
Acknowledgment of Your Achievement: As a testament to your dedication, you'll receive a CPD certificate from Totem Medical Academy upon successful course completion.
Book now and embrace the power to save lives.
Price: £45
For more informaiton about booking this course please get in touch using the button below.
We will get back to you as soon as possible.